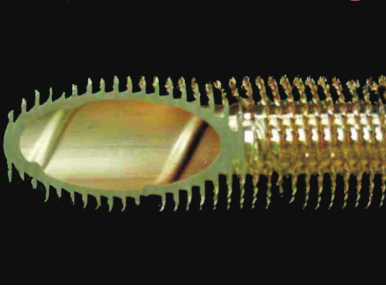 TE-CPC
Golden Dragon Precise Copper Tube Group Inc.
product brand:
product specification:
product category:Assembly Supplies for Refrigeration and Air Conditioning-Pipes-
product introduction:Sawtooth shaped fin on the external surface of tube is made through the technology originated from Hitachi Metals Ltd, and delivers higher heat transfer performance. Features: 1.Unique shaped made through proprietary process technology. 2.Inner tube with unique shaped , special designed for the double tubes structure. 3.Slim, high and light weight fin tooth, delivers higher heat transfer rate. 4.Tube with larger distance between fins, reduce the pressure drop significantly. 5.The rib shaped groove is continuous processed on the internal surface, allow refrigerant flowing in disorder.