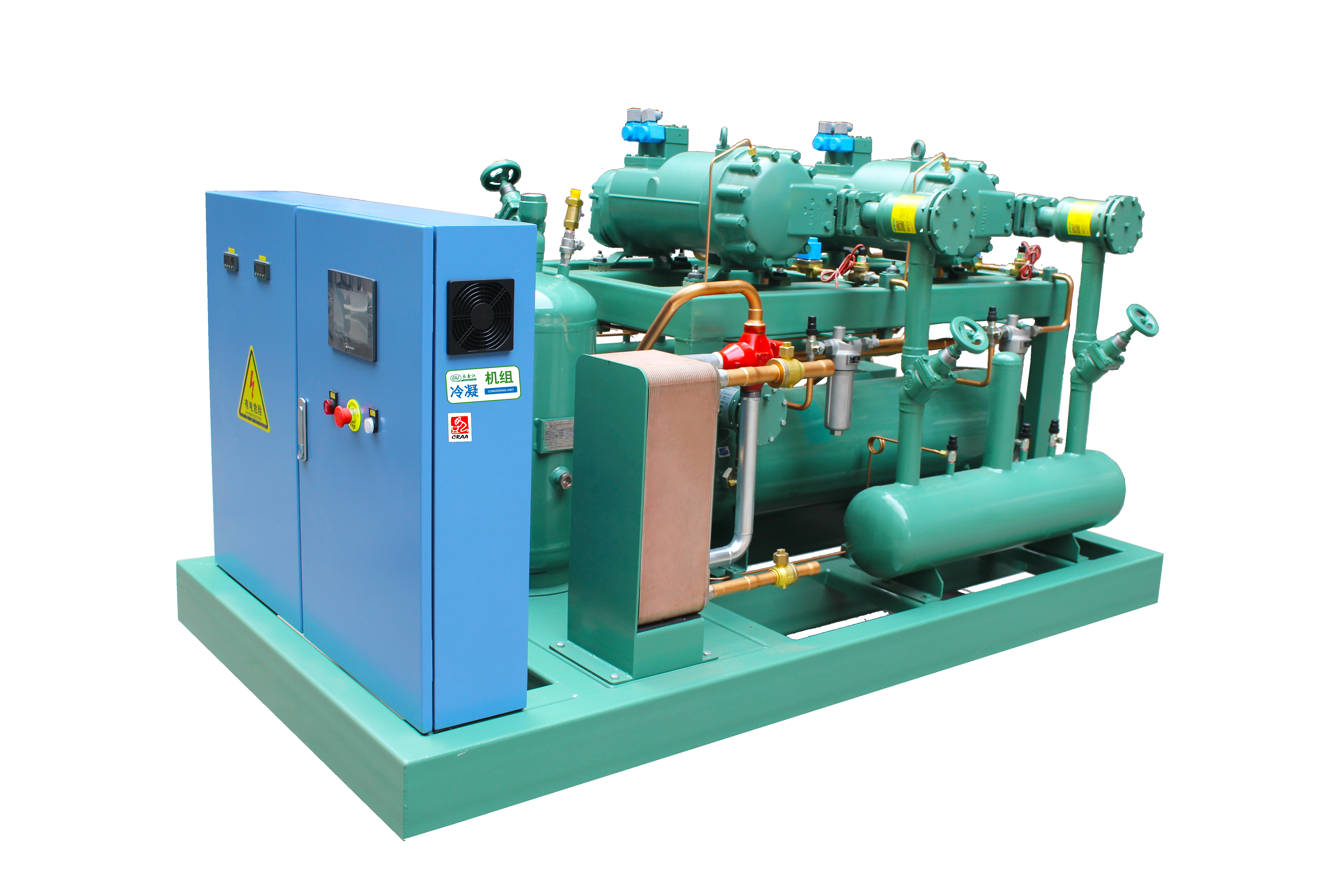 CXJ Paralleled Screw Refrigeration Compressor Units
Chongqing Changxinjiang Refrigeration Equipment CO.,LTD
product brand:CXJ
product specification:
product category:Refrigeration Equipment-Refrigeration systems and plants-Chillers, liquid
product introduction:1、Bitzer semi closed screw refrigeration compressor as the main engine, good quality and high reliability. 2、Equipped with economizer and oil cooler, high refrigeration efficiency, stable exhaust temperature and oil temperature. 3、PLC control has high stability to ensure that there will be no fault in electrical control during long-term operation; it is equipped with phase loss, phase sequence, voltage, oil pressure, liquid level, high pressure, low pressure, motor overload, protection module, oil flow protection, air switch power off and other protections, automatically handles alarm according to protection level, intervenes personnel intervention when necessary. 4、Low maintenance, fully automatic control, to ensure the operation of the equipment under the best working conditions, and give full play to the maximum efficiency of the equipment.