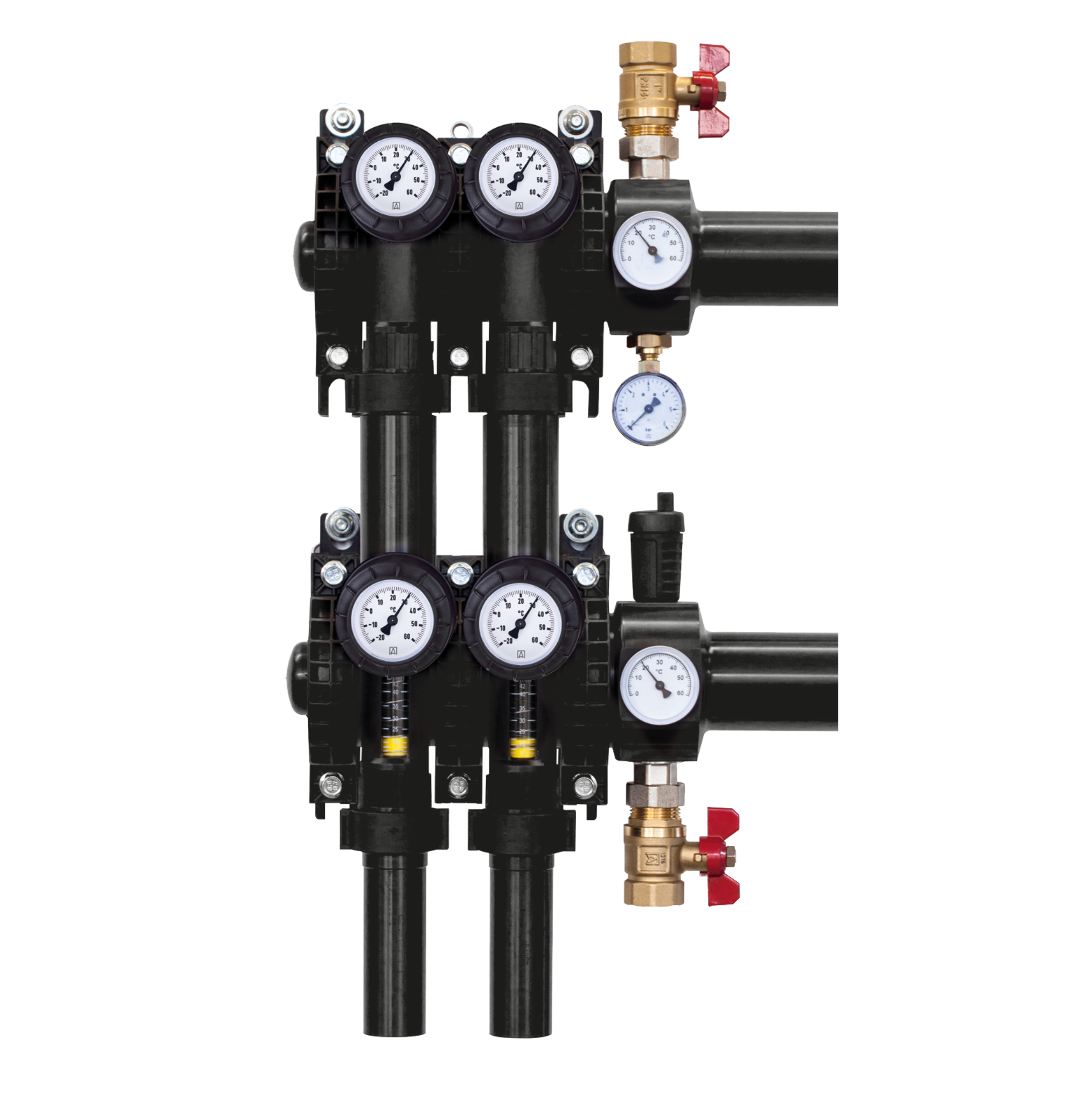 Buried pipe hydraulic distributor GT90
AFRISO Measurement Control Technology (Suzhou) Co., Ltd.
product brand:AFRISO
product specification:
product category:Heating Equipment-Burners and Accessories-Floor Panel Heating
product introduction:Apply to water diversity and hydraulic balance of buried pipes in villa ground-source heat pump systems. The modular structure is convenient for site installation. The module and the valve core are made of high-strength plastic, Branch pipe interface is copper alloy or PE joint. Backwater pipe module is with flowmeter regulating valve, and the supply module with manual regulating valve. The ends' basic parts can be equipped with automatic vent valves or pressure gauges as customers' request.