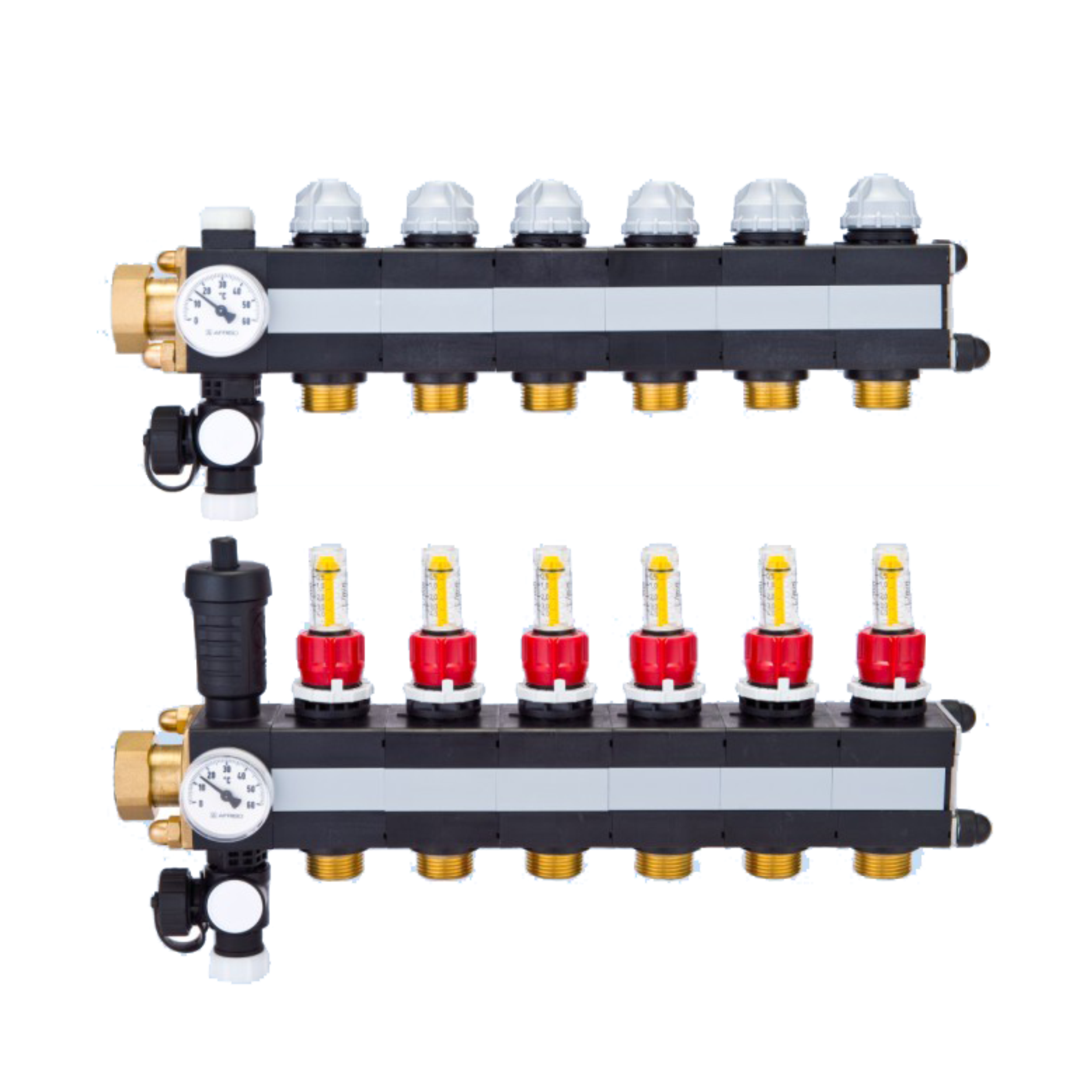 Distribution manifold MC25
AFRISO Measurement Control Technology (Suzhou) Co., Ltd.
product brand:AFRISO
product specification:
product category:Heating Equipment-Burners and Accessories-Oil-fired Boilers
product introduction:For home radiant heating (such as floor heating, etc.) or capillary radiant cooling (such as ceiling or wall radiant cooling, etc.). The material of the main product is reinforced nylon, the valve core material is high-strength plastic, temperature is displayed on both water supply and return sides, and the water supply side has the function of visual hydraulic adjustment or scale adjustment.