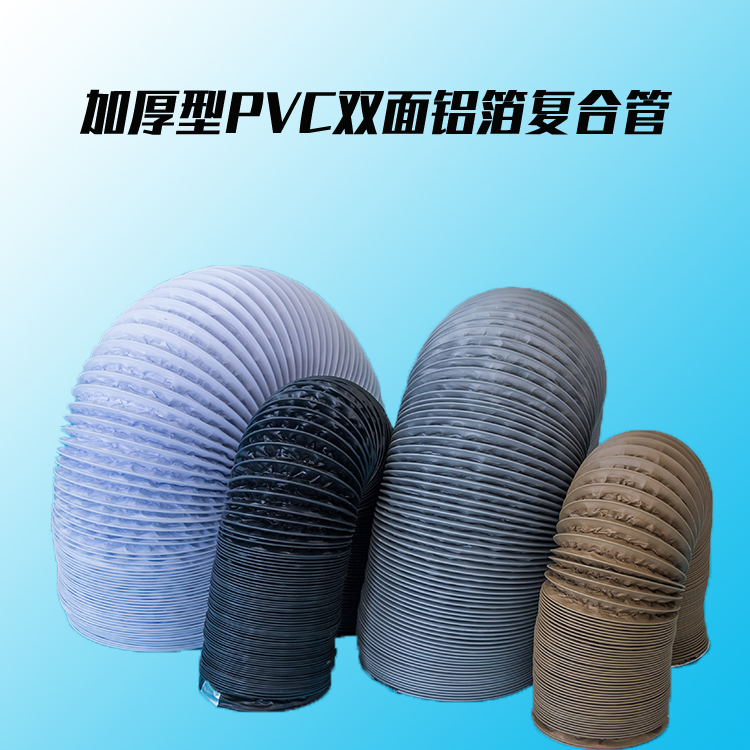 Double Layers Combi pvc Aluminum Flexible Duct
Shanghai Xuanyuan Air-Conditioning Equipment Co.,Ltd.
product brand:Xuan Yuan
product specification:4英寸*10m
product category:Ventilation Plants-Air duct, airlines-Sealing materials for airlines
product introduction:Combi PVC Aluminum Flexible duct covered with 100 micron PVC foil. High strength, not easy to be broken. Ideal for using in general purpose exhaust applications.