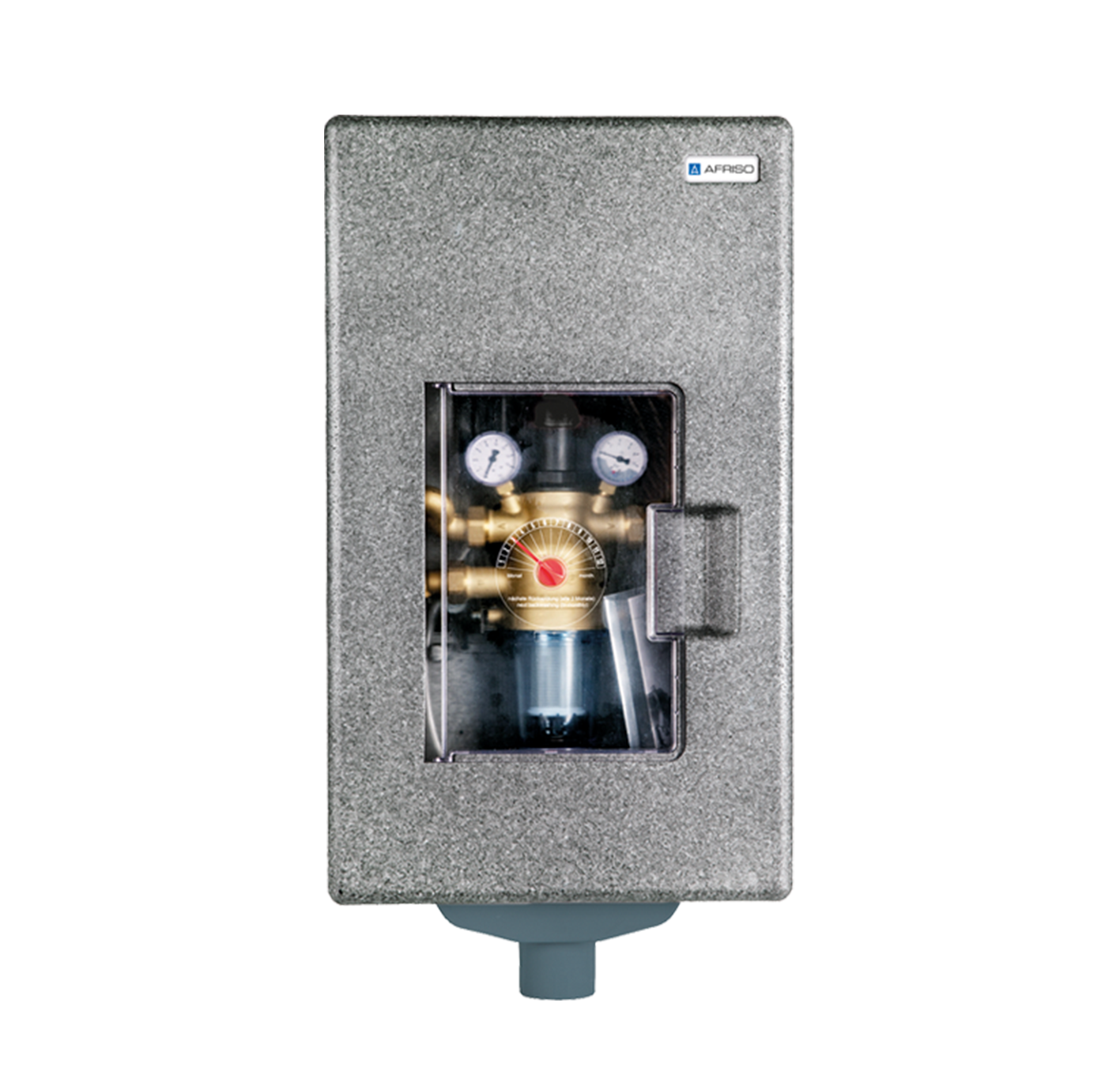 Domestic water system centre
AFRISO Measurement Control Technology (Suzhou) Co., Ltd.
product brand:AFRISO
product specification:HWSC 20
product category:Heating Equipment-Boiler Accessories-Duct equipment
product introduction:Compact, tightness-tested domestic water system centre as a complete solution for the distribution of drinking water in buildings. The base version of HWSC consists of a backflow preventer, filter combination with fine filter and pressure reducer, drain unit with connection possibility to the wastewater system, three supply outlets, safety valve and all function components. The individual components are DVGWcertified or comply with the DVGW regulations. The assembly is contained in a form-fit insulation for easy access and operation. The integrated transparent front door allows for checking the system pressure and the safety valves and provides easy access to start backwashing; it is not necessary to remove the upper part of the insulation. The memory pointer on the door lets you set the date for the next backwashing procedure.