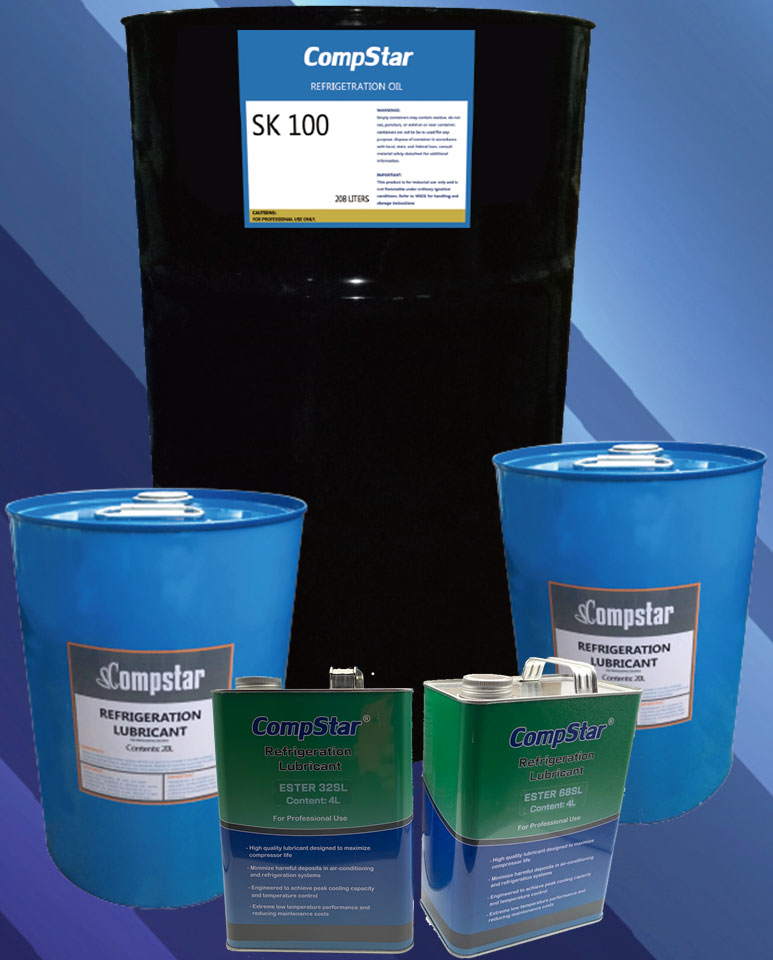 CompStar? SK Series
Compstar (Shanghai) Industrial Co., Ltd
product brand:CompStar
product specification:SK30, SK68, SK100
product category:Miscellaneous-Others-
product introduction:CompStar? SK Series is fully synthetic refrigeration oils based on chemically and thermally stable alkyl benzene. Excellent solubility and excellent stability with HCFC refrigerants, Particularly good miscibility with HCFC refrigerants, such as R22. Suitable for very low evaporation temperatures down to -80° C.