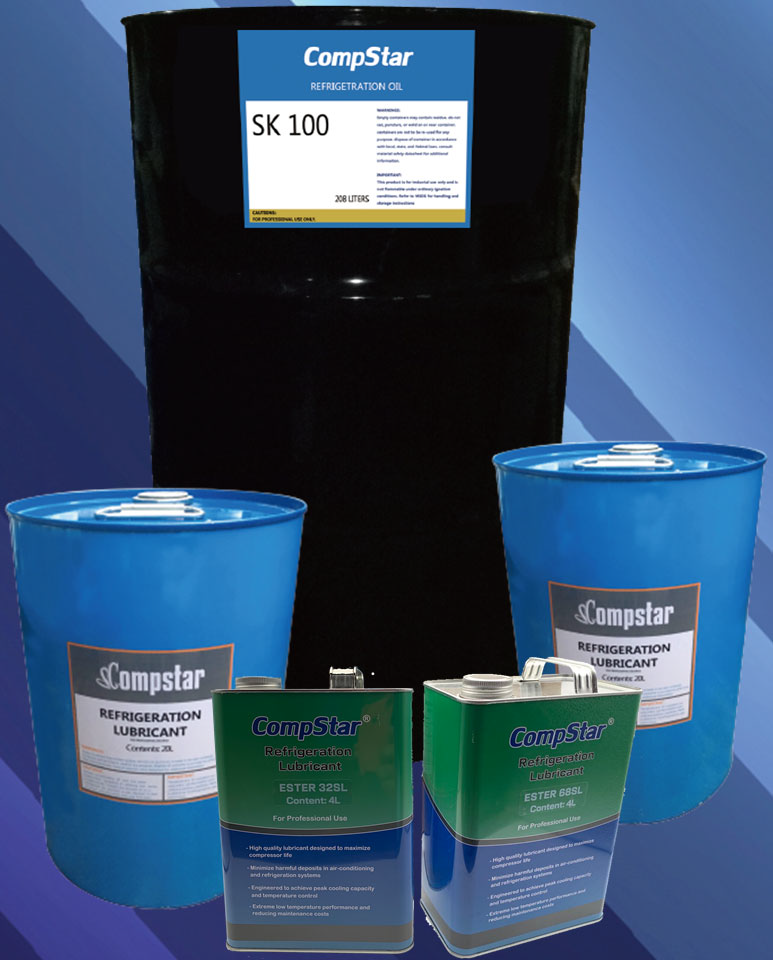 CompStar? Ester Series
Compstar (Shanghai) Industrial Co., Ltd
product brand:CompStar
product specification:
product category:Miscellaneous-Others-
product introduction:CompStar? Ester Series are synthetic polyol esters (POE) lubricants formulated specifically for use in refrigeration and air-conditioning compressors using HFC refrigerants. These products provide effective wear protection for bearing surfaces, increased system life and improved efficiency, and are suitable for both intial fill and service fill. The combination of low temperature characteristic and unparalleled chemical and thermal stability enable the use of CompStar Ester products over wide operating temperature ranges.